This month's Picture This Photo Contest is quickly coming to a close. Our judge this month is Nan Ondra and the subject is ornamental grasses. The deadline for entries is this coming Tuesday, August 22nd at 11:59 p.m. Eastern time.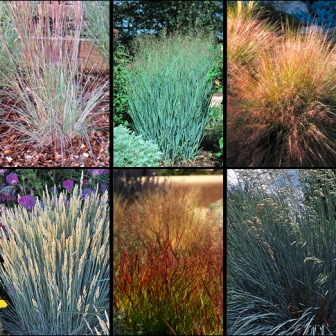 High Country Gardens is offering a wonderful collection of ornamental grasses as the Grand Prize for one Gold Medal winner. As mentioned in an earlier post, we may be presenting more than one Gold Medal and Silver Medal this month, because past judges have reported back to us that it has been extremely difficult to narrow the winning participants down to only two. So, for those of you who haven't yet left us a link to your entry, get a move on. Now is the perfect time to grab some outstanding shots of grasses in your fall garden. Good luck to all entries! 
Click here for the contest entry guidelines. That's also the place to leave the link to your photo.
Click here if you want further information on the grand prize of a collection of ornamental grasses.