[Note from Nan: We're delighted to have Rob Cardillo join us as a guest contributor here at Gardening Gone Wild. Even if you don't know him by name, you've likely admired his photography in countless garden books and magazines. You can also see his work on his web site, Rob Cardillo Photography, and his blog, Little Green Pixels.]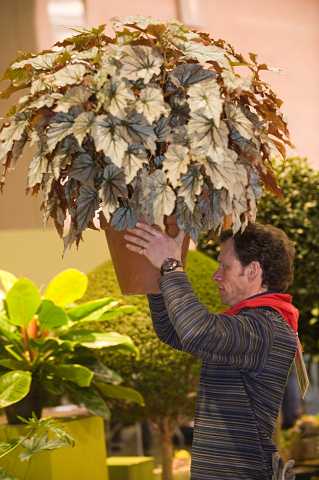 I'm a sucker for the Philadelphia Flower Show and usually make the trek several times during its weekly stay at the Convention Center. But the more I go, the less interested I am in the large central displays where thousands of forced annuals, perennials and woodies are stuffed into fantasy structures. These main attractions are fine examples of stage crafting and this year's Bella Italia theme found opera singers perched on fabricated palazzos and a gondola filled with roses. All lots of fun for the 250K visitors but my real love has become the Horticourt.
This is where plant geekdom reigns. Individuals of all stripes and persuasions, young/old, wealthy/simple, city/country bring in their coddled chlorophyllic children to vie for colored ribbons. Obsessive types are welcomed and rewarded here as just about anything that can be grown in a pot is painstakingly raised to be examined and judged. Often timed to the day for their peak bloom, these darlings are hand transported through the wintry streets and impeccably groomed before they are presented to the panels of experts. Think of it as the Westminster Dog Show for plants.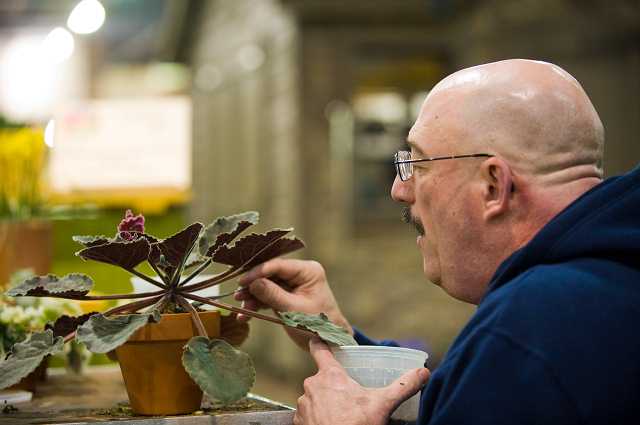 Despite the competition, there's a friendly buzz as most of these folks see each other year after year. Everyone's breaking their winter dormancy this week and some have been showing plants here for thirty years — sometimes even showing the same plant, for that matter.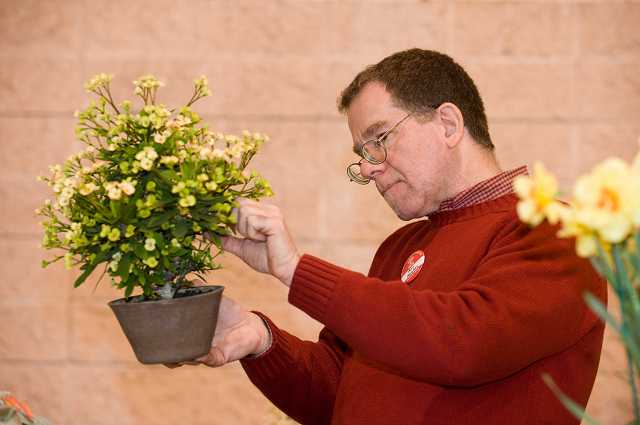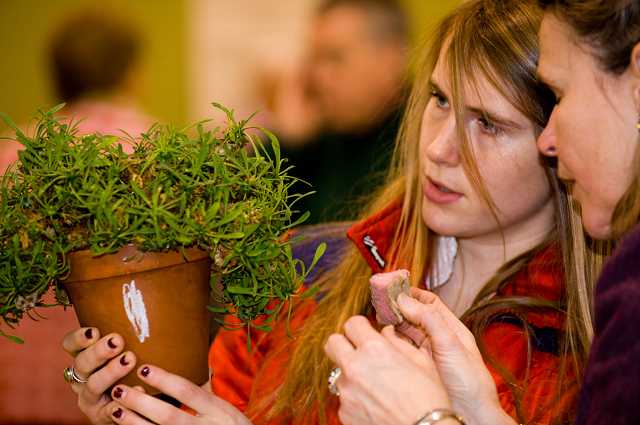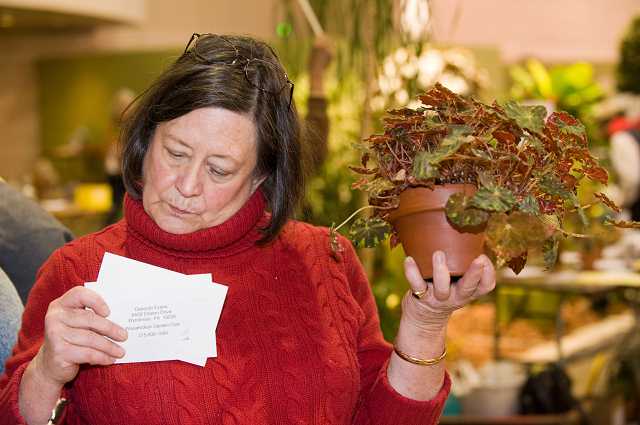 Mrs. Samuel 'Dodo' Hamilton, one of Philadelphia 's finest philanthropists, has her crew of gardeners bring in the big guns with entries that tower over all. But the judges aren't always swayed by size alone and many times ribbons go to a row home resident with a sunny windowsill and an unmatchable devotion towards a simple potted plant.