Sunflowers and nautilus shells exhibit a geometric spiral that is found in many cacti and succulents. I thought you might enjoy some examples. Isn't nature amazing?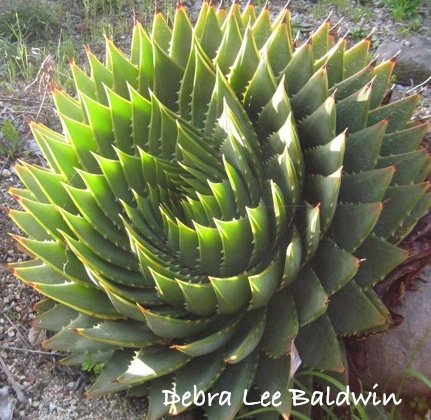 This is Aloe polyphylla, the spiral aloe. Next, some cacti.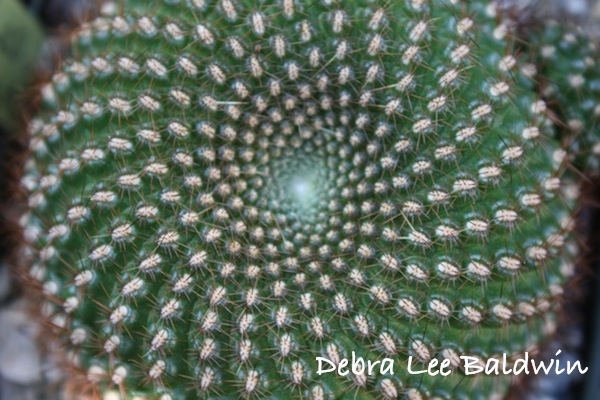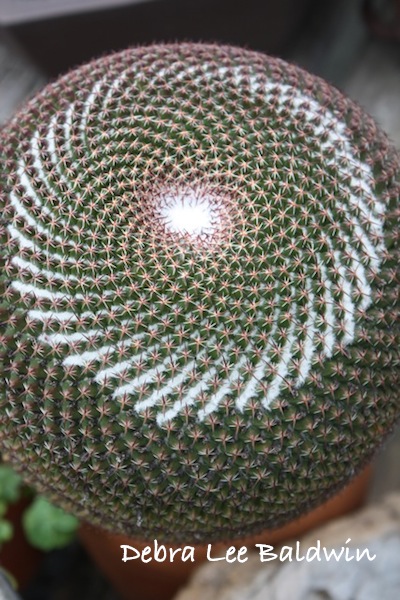 These are Sempervivum arachnoideum (cobweb houseleeks).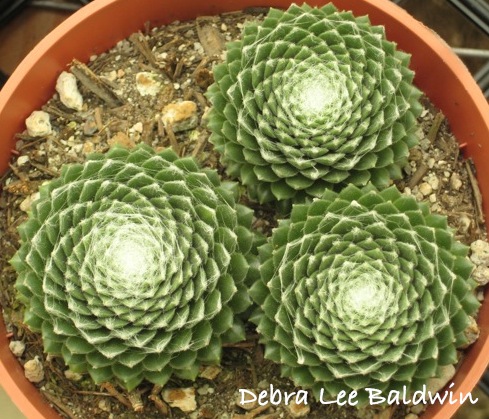 This is a Medusa euphorbia.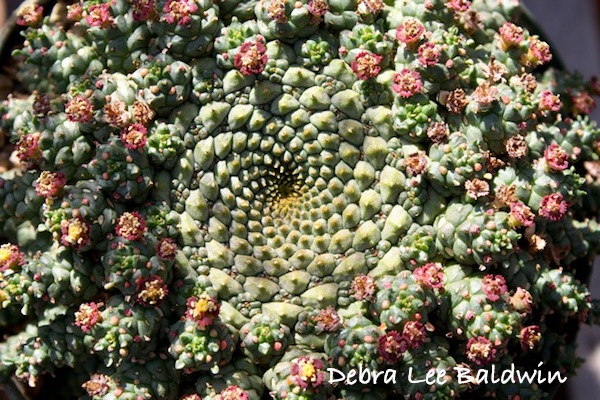 And another mammillaria. If the spiral form of its spines wasn't lovely enough, it's beautifully in bloom. Have you noticed Fibonacci spirals in your own plants or garden? Do look for them. You may be surprised at how common they are.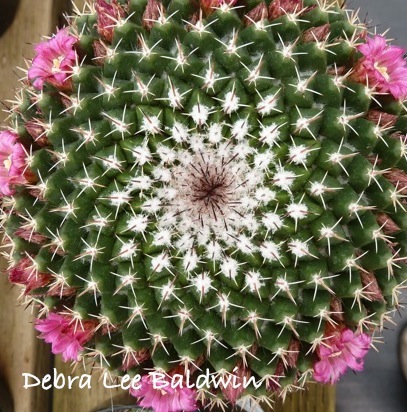 My goal is to share the beauty of waterwise, easy-care succulents in gardens, containers and landscapes via 

blog posts

, 

newsletters

, public speaking and workshops, 

photos

, 

videos

, merchandise, and social media (

Facebook

 and 

Pinterest

). 
My books:
Designing with Succulents
,
Succulent Container Gardens
, 
and
Succulents Simplified
.  
www.debraleebaldwin.com