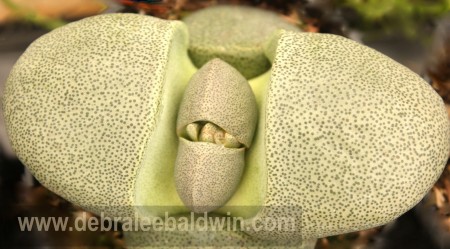 These odd little African succulents start out egg-shaped, then split open to reveal a smaller capsule that in turn splits open at right angles to the first.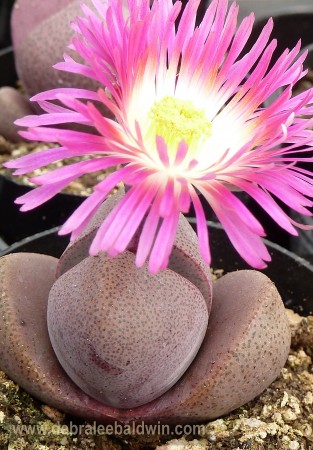 In spring, being ice plants, they produce neon-bright, multipetalled, daisylike flowers.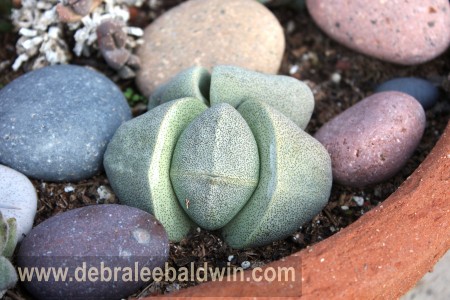 Pleiospilos are  tiny water tanks, accustomed to going months–even a year–without rainfall.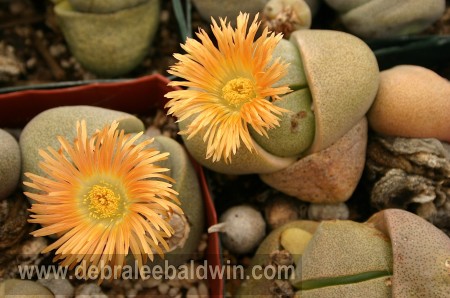 They're also impossible to pronounce, I mean, what's up with those three vowels in a row? The name comes from the Greek pleios (full) and spilos (dots). These are tiny windows that allow sunlight into the body of the plant, enabling it to photosynthesize.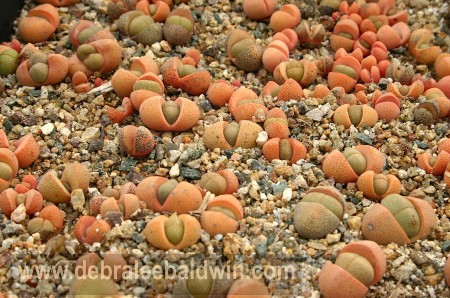 Grow pleiospilos in coarse, fast-draining soil. Give full sun in all but hottest climates and protect from frost. Unlike lithops, which it resembles, the plant bodies sit atop the soil (lithops like to be buried with just their tops showing).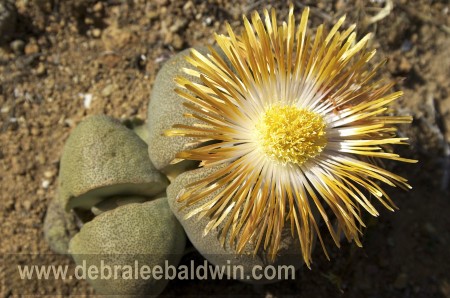 Keep pleiospilos dry when the leaves are splitting. When in doubt, don't water. Be sure to sniff the flowers; they remind me of coconut-scented tanning lotion.
My goal is to share the beauty of waterwise, easy-care succulents in gardens, containers and landscapes via blog posts, newsletters, public speaking and workshops, photos, videos, merchandise, and social media (Facebook and Pinterest). My books: Designing with Succulents, Succulent Container Gardens, and Succulents Simplified.  www.debraleebaldwin.com