With the release of Evelyn Hadden's new book from Timber Press, "beautiful no-mow yards", a bunch of bloggers and fellow Lawn Reform Coalition folks decided (with Evelyn's gentle encouragement) to talk about our love/hate relationships with lawns.  Valentine love letters.
Since yours truly has 60 photos in the book I have a few things to say, or rather show you, what I love about no-mow yards.  The book is not simply about lawn substitutes but all the ways we can re-think our yards and the space too many folks leave for lawn.  How about patios ?  Veggie gardens ?  Ponds ?
And how about meadows ?  Oh boy, can I write love letters to meadow lawns !  I can't exactly say I wrote the book on meadow gardens, but with nurseryman/designer John Greenlee along as the writer, we co-authored "The American Meadow Garden" in 2009. autographed 
Rather than a negative diatribe of why lawns can be so inappropriate and useless in so many yards, I think I will simply show a bunch of photos, each a love letter itself .
I must begin with THE classic no-mow lawn where the term was invented for all I know: at Neil Diboll's home.  Neil owns Prairie Nursery in Wisconsin and has been selling no-mow seed mixes since 1995. Beyond Neil's yard is his field of Andropogon for seed: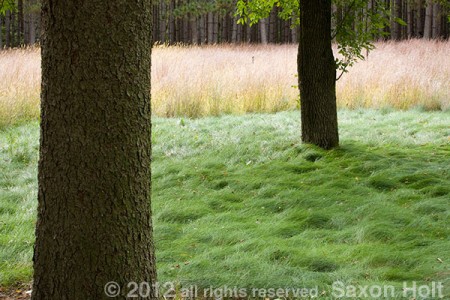 A tiny meadow in Matt Moynihan's St. Louis front yard: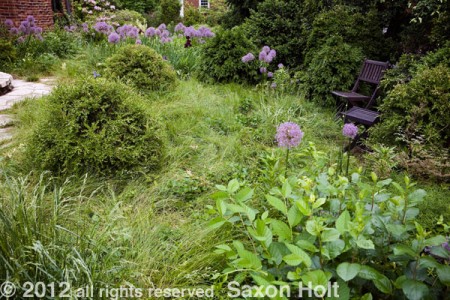 Front yard entry garden in Pasadena: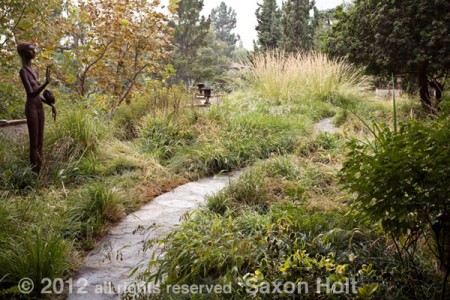 Suburban backyard meadow near Chicago: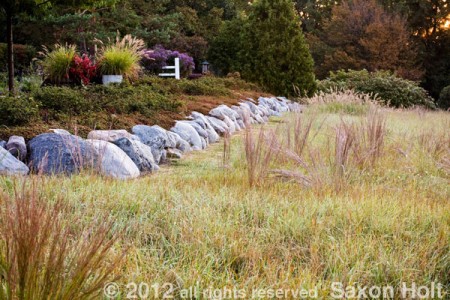 Albuquerque garden design by Judith Philips where Meadow Gardens cover was shot: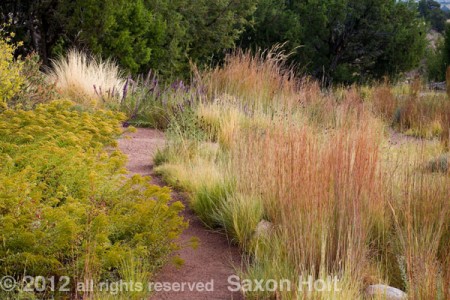 Long Beach Carex (sedge) lawn substitute design by John Greenlee: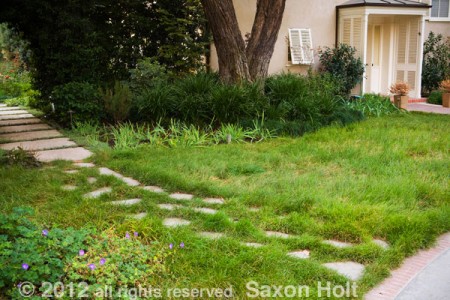 Front yard curbside meadow Calabasas, California: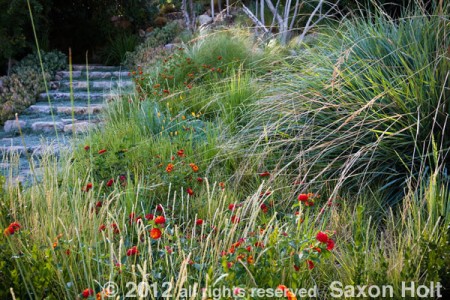 Carex meadow under trees Los Gatos, California: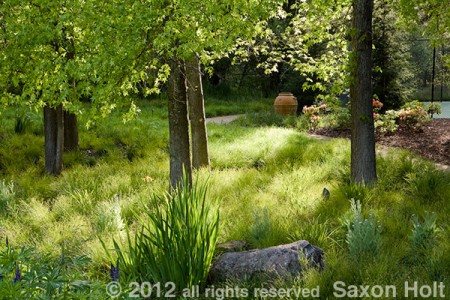 Those were just a few favorites.  I love 'em all.
More on a gallery of Lawn Alternatives on my PhotoBotanic Archive which will begin with this game of leapfrog in a meadow lawn: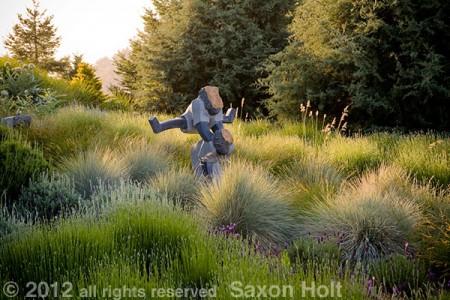 We all know kids need lawns for play…
See what other bloggers have written this week at Evelyn's lesslawn site – some valentines, some anti-valentines to lawn.  Video trailer for beautiful no-mow yards.