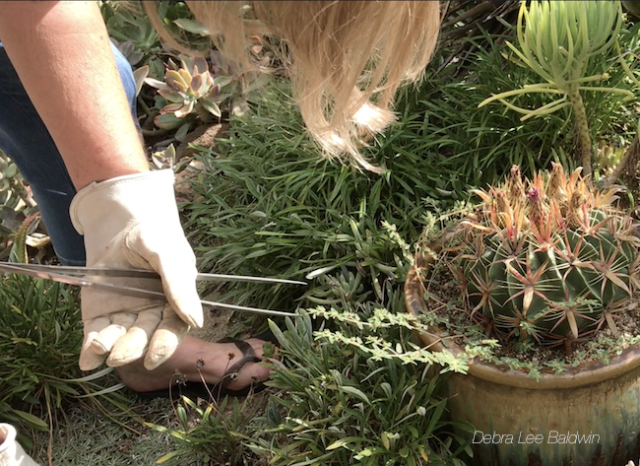 Have you noticed? Fingers are sometimes too short, fat and clumsy for picking bits of dirt, dried leaves and pebbles from plants with narrow leaf axils, rosette succulents and spiny cacti. Which is why I wouldn't be without my long-handled tweezers.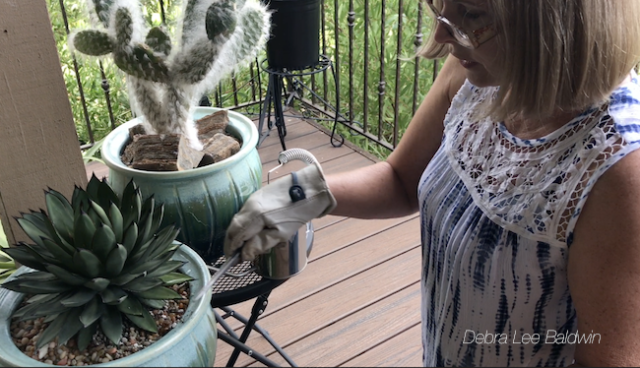 Not only is debris unsightly, it holds moisture that can rot the crown. I like to groom fleshy or delicate plants with the precise, gentle jabs of a dental hygienist to avoid bruising or scratching the leaves. In particular, those of agaves, echeverias, and aloes last years, so marred areas are truly a shame.
Watch me wield my 12-inch tweezers in my latest YouTube video, How to Weed a Spiky Succulent (2:59).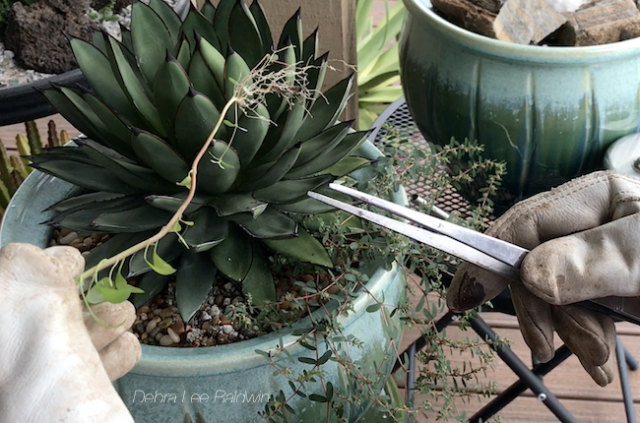 See more of my favorite tools in the "Success Secrets for Succulents" section of the completely revised and updated second edition of Designing with Succulents.
Join me at the
Fri-Sat, Sept. 29-30
I'm launching my new book and speaking both days!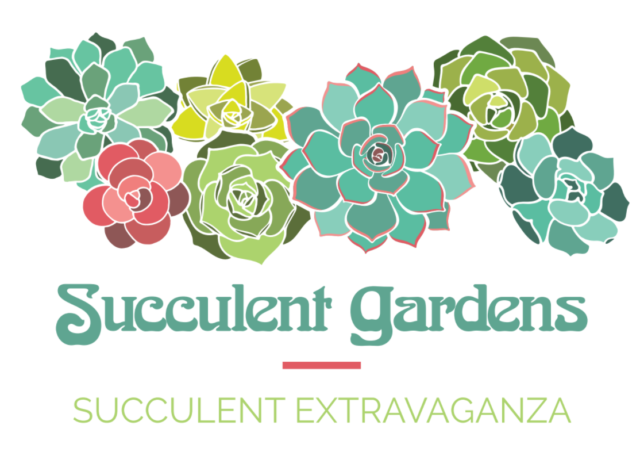 At 10:45 each day, to celebrate the release of the second edition of DESIGNING WITH SUCCULENTS, I'll give presentations on the topic of the book. Each is different; Part One is Friday, Part Two, Saturday.
Watch my Highlights of the 2016 Succulent Extravaganza (4:20).
See my new book's trailer, A Look Inside Designing with Succulents  (2:02)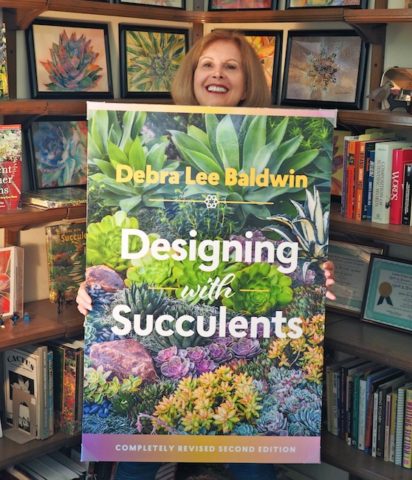 When and where will I be speaking next? Check my website's Events page. Hope to see you soon! ~ Debra Lee Baldwin