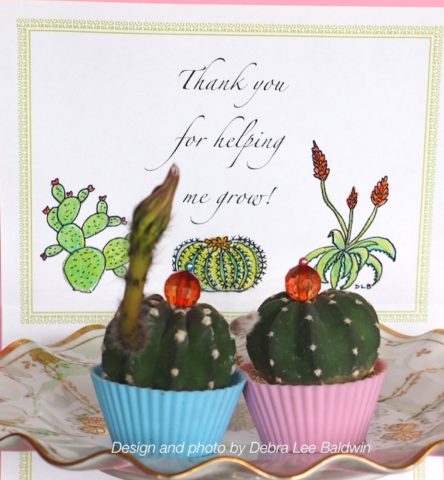 You've visited my website, read my books and articles, follow me on social media, subscribe to my newsletter, attend my presentations…and recently helped my YouTube channel pass 2,600,000 views…Thank You!
If you'd like to give the artwork or photo above to a special teacher, mentor, relative or friend, you're welcome to download it from my site. Simply print it out, include the person's name, and sign it!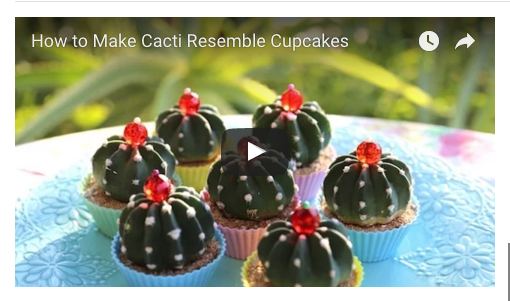 Add a cactus cupcake for a sweet (no pun intended) surprise. Find out how I make them in this video on my YouTube Channel.  Btw, I "cupcaked" those little domino cacti nearly a year ago, and they're still going strong. 
Or, if you're proficient at pastry, why not make an edible, succulent-decorated cake? Talk about sweet! The designs by two buttercream experts—one in Nashville and the other in Jakarta, Indonesia—are all over the Internet. It may be difficult to obtain such perishable wares, but the photos are undeniably inspiring.
Don't you love how artists worldwide, using all sorts of media, are interpreting what we love most about cacti and succulents: their exquisite symmetry?
Big hug…with a cherry on top! ~ Debra