This month's contest had a tremendous response.  A big thank you goes to our talented judge, Alan Detrick, who inspired a large number of you, several first timers, to 'come out and play'. Alan is both a great teacher and photographer….let's see what he has to say! …..Fran Sorin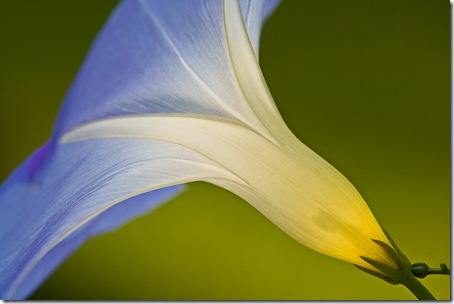 Wow!!! Have you seen all the great images submitted? I can't thank you enough for the wonderful response.
Keeping in mind that this was about lighting, I used four different criteria in the judging. First, I numerically rated the entries. I found a good image and gave it a three. Then I rated every image against that standard. Next, I took all the images that were rated 4 or above and looked for any technical or composition weakness. I then looked for staying power. Each remaining image was viewed multiple times to see if it had 'legs' to keep the viewers attention. I waited a day and went through all the entries one final time to see if I missed anything and to make sure I was happy with the results.
Every contest, besides a chance to win a medal, offers an opportunity to improve. Before listing this month's Honorable Mentions and the Gold Medal winner, here are some observations on a few other images.
Darla at More Family and Flowers: I liked your poppy but felt sections were merging into the background.
Katina at Gardening in Austin: The gesture in your image is very nice.
Liz at Gwirrel's Garden: I would like to see the exposure 1/2 – 1 stop darker and eliminate some of the blank area on the right side by making this a vertical.
George at The Lazy Composter: The placement and angle of the subject within the frame was very interesting.
Caroline at Shovel Ready Garden: The pattern of leaves was lovely but I found the bright leaf in front distracting.
Hoover Boo at Piece of Eden: I sometimes view an image as a major actor on stage with a supporting cast. In your image, I felt the supporting cast of all the out-of-focus bright flowers took away from the subject.
Raji at Cheerfuls: It seemed as if this aquilegia was lit from within. However, the bright spots in the background as well as clipping at the bottom of the frame were distracting elements.
Heather at Heather's Garden: Your leaf was lovely last month and it still is.
Honorable Mentions
East Side Patch
ESP, East Side Patch: The subject was lighting and this is certainly about light. I kept coming back to this shot. It is unusual and held my interest. Well done.
Hi idea
Cheris, Hi Idea: You should be proud to call this image yours. It has a Monet feeling. The lighting, the pastel colors in the background and the silhouettes are great partners.
Ellis Hollow
Craig, Ellis Hollow: Your camassia image is as clean as can be. Color, exposure and focus are spot on. It might be even stronger as a vertical.
THE GOLD MEDAL
Rosie of Leavesnbloom takes the GOLD MEDAL.                                        
Leavesnbloom

This image is done with technical perfection and without loosing any of the artistic feel. The soft side lighting gives just the right amount of shadow to show off the texture. The color saturation and focus are crafted to perfection. The Gold Medal is well deserved
The entries this month were magical. Each month I think that the quality of the photos can't get any better;  but you continue to improve, surprise and create. Next month's contest with Josh McCullough, a favorite returning judge, will be posted during the first week of June. So keep a look out!!