Rob Cardillo is returning for another round of judging for this month's Picture This Photo Contest. It goes without saying that we love having him!
Rob's latest book in collaboration with Adrian Higgins, Chanticleer: A Pleasure Garden, should be released any day now; it can be pre-ordered. It is a rich chronicle over 2 seasons of one of America's most loved gardens. It is filled with Rob's sensual, inspiring photos and Adrian's thoughtful and descriptive words.
And some good news for all of you folks from the Delaware Valley….. Rob's outstanding exhibition of 40 of his Chanticleer photos at The Wayne Art Center has been extended until April 24th.
You can learn more about Rob and his work on his website and blog….Fran Sorin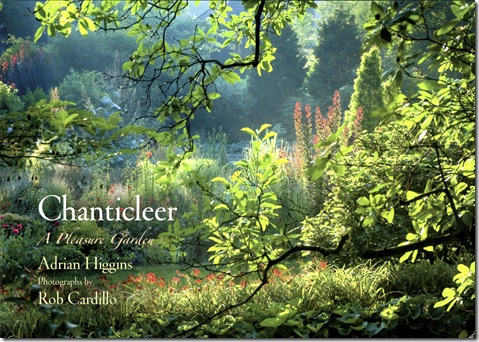 Rob's subject for this month is Let's talk about Light.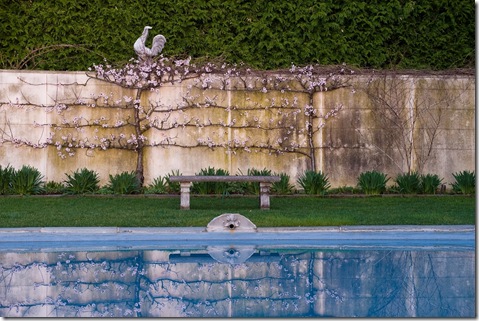 "Photography is all about light and any good garden photographer must hone his or her ability to see and work with the sun in all its shades, colors and moods. Good lighting can transform an ordinary landscape into a heart stealing moment. And bad lighting can render the most gorgeous of gardens into a burned out mess.
 So, how do we learn to become a better light painter (the actual translation of the word "photographer")? First, we need a common language to describe a few attributes of light. In general, I divide outdoor lighting into two broad categories — Soft and Easy; and Hard and Fast. Soft light is what we experience on cloudy days when there are no distinct shadows. It's generally a flattering light for many garden landscapes and close-ups, especially subjects with lots of fine textures and nuanced shades. Colorful flowers seem to glow from within and we can shoot from all angles and often throughout the entire day. It's easy!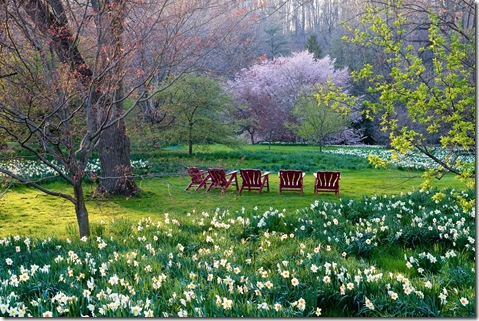 Hard light casts hard shadows and is not so accommodating. Overly dark areas and burned out highlights are not uncommon especially when the summer sun is high overhead. Hard light has a direction too and can limit the angles we might choose. It's usually best at the beginning and end of the day but that's also when it moves fairly quickly. That's the fast part. With hard light, you often have to react with speed as pools of shadows and light shimmer through the garden.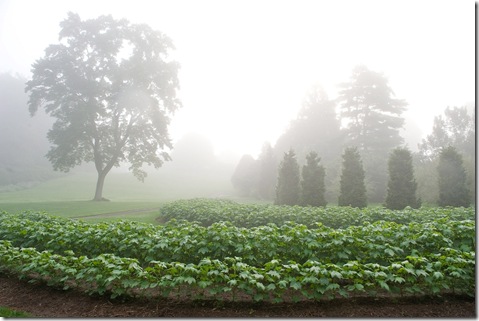 The direction of hard light can have a profound effect on your photo. I find that hard light hitting the front of your subject (front lighting) is good for some architecture and little else. Side lighting, where the sun is to your right or left, is great for revealing textures and can add a palpable sense of depth to your images. But back lighting, the hardest to master, is where all of the fun is. Because much of the plant world is translucent, back lighting often reveals exquisite leaf veination and can turn flower petals into stained glass.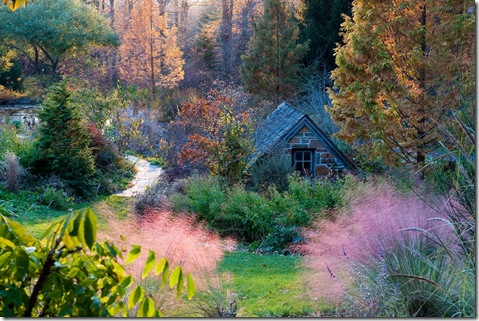 I'm posting some images from my recent book on Chanticleer that show how light shapes the landscape and creates atmosphere. Your task this month is to submit an image that shows some sensitivity in matching the right light to the right subject. Vistas, plant details, people, dogs, bumblebees and elves are all fair game. In fact anything that you can find in or near a garden will qualify. Good luck!"
RULES FOR ENTERING THE CONTEST
1.  You must have an active blog in order to participate. To be eligible for judging, you need to leave us TWO LINKS – a direct link to the image, and a link to your blog post that includes the image (and that says you are entering the Gardening Gone Wild Picture This Photo Contest )– in a comment on this post. Your links need to be correct in order for your photo to be entered into the contest. If need be, check out previous Picture This contests to see how others have done it.
2. You are allowed one entry per contest; your photo must be able to be copied from your site. That makes it possible for us to collect all the entries in one place for easier judging.
3. Because of the enormous amount of responses we receive, you can't change your mind once you enter a photo into the contest.
3. The deadline for entries is 11:59 PM Eastern time on Sunday, April 24, 2011.
Entries that meet the above rules will be added to a separate gallery page.  If you enter but your photo does not appear in the gallery  within 24 hours, please review your entry to make sure you followed the rules.