Summer is done – and so is the photo contest.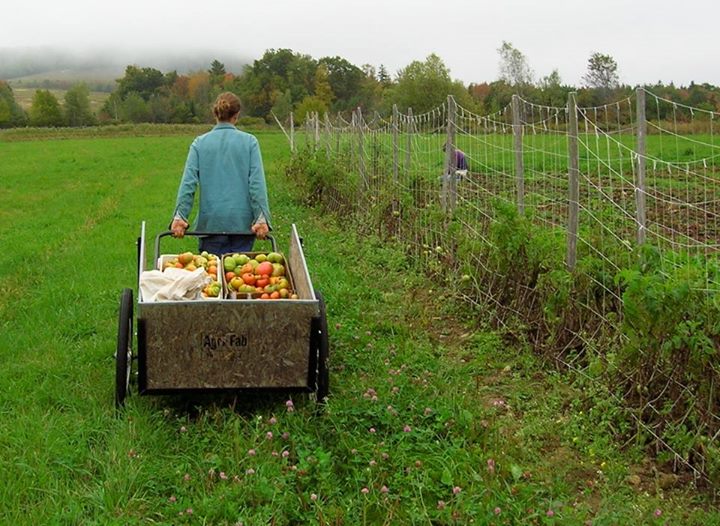 As is always the case with a photo contest, the fun is in seeing all the entries.  I smiled as I opened them and each made me wonder about the gardens, wanting to see more.  Indeed I was delighted to visit the blogs of those who left the links.  I made a critique at each blog.
The silver award (above) went to Lynette Walter who entered this evocative photo from the GGW Picture This Facebook page. "End of Season Harvest" is a great end of summer photo, as this gardener leaves with a cart full of summer's bounty.
The gold goes to Alexandra Campbell who entered from the UK with her friend Kylie's garden – beautiful – check out more of Alexandra's photos.  I want to be in that garden….

This is a wonderfully composed square with the sundial off center, a beautiful sweep of blue across the bottom and the top cropped down so that the tall white flowering perennial is contained.  Clearly a garden at the height of summer.
As usual there is always at least one photo that deserved an honorable mention and Robin Leja's photo of a Black Swallowtail butterfly from The Summer It Rained post on Robin's Nest blog is a summer classic.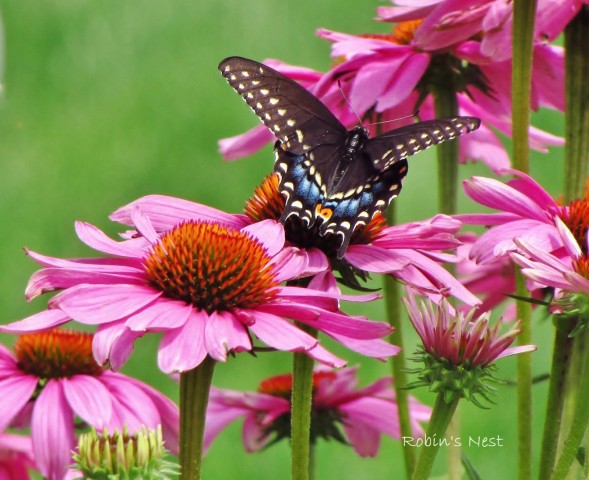 The simple composition with the soft green blurry background is easy to look at.
We had several other critter photos, including this wonderful capture of a hummingbird from Janet Davis, Paint Box Garden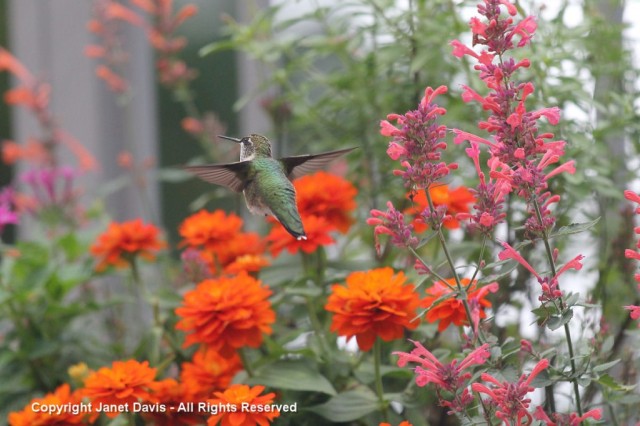 And mockingbirds from Lori at The Garden of Good and Evil.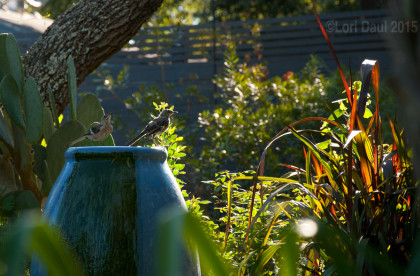 How about a little ladybug summer love from Laura at Gravy Lessons ?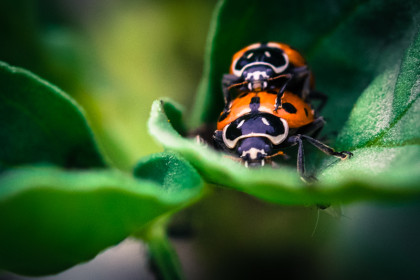 Did you see the voyeur aphid cowering under the leaf ?
Loved seeing these other garden photos of where you were this summer:
Sarah of Of Leaf and Limb was in Longwood Gardens: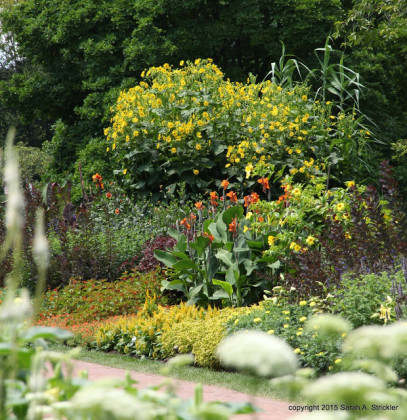 And Caroline at The Shovel-Ready Garden was kicking back in Big Bend Texas.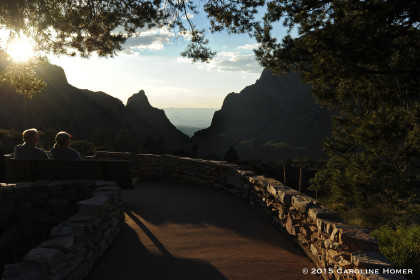 I have not listed all the photos that came in through the GGW Picture This Contest Facebook Page but all photos from all sources are listed there in an Album on the contest page.  I made comments to all the entries that came in via blog posts and links, and hope you check out those bloggers who contributed.  It's a wonderful groups of photos.
Thank you all for entering.  Happy shooting this fall !
And thanks Visual Departures for contributing the Flexfill diffusion disc.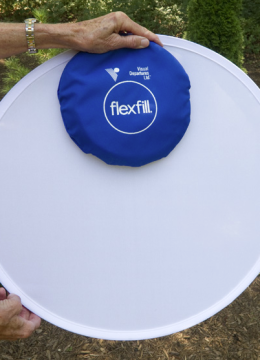 and to PhotoBotanic for providing a compete set of the garden photography e-books.