Pathways are the unsung heroes of the garden; they lead us through a unique, sensory experience. They can set the mood for what lays ahead; adding a sense of mystery or opening up a landscape. When designed poorly, the garden feels disconnected and jerky.  But when executed well, one garden area flows seamlessly into the other, allowing the focus to be on the gardens, not on navigating through the landscape.
Chanticleer's paths are an excellent example of being both utilitarian and beautifully designed; with the use of materials chosen with great care. On my latest visit a few weeks ago, I photographed paths in only a few garden areas as shown below.
To read a previous article that I wrote, "Pathways In My Backyard", click here.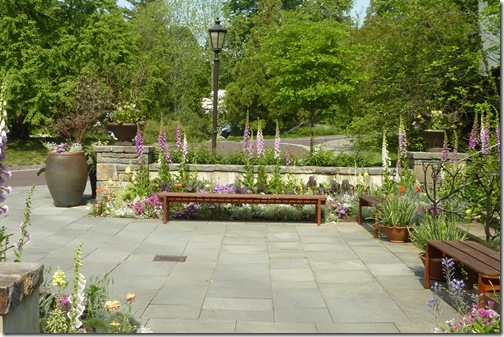 View of entrance where the pot is placed….seen from the courtyard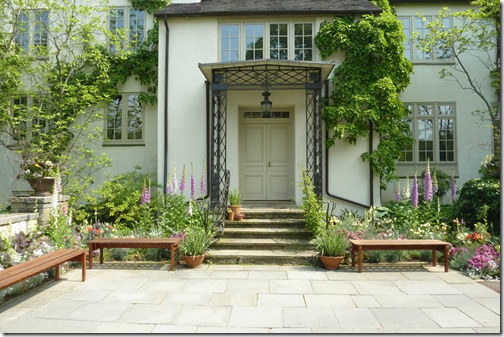 View of courtyard leading to house with paths on either side (not visible)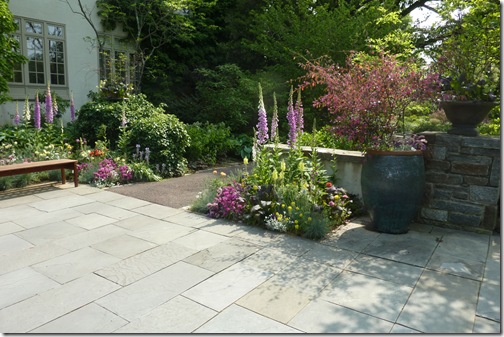 Courtyard flagstone ends with a different surface used as a transition leading to next garden area.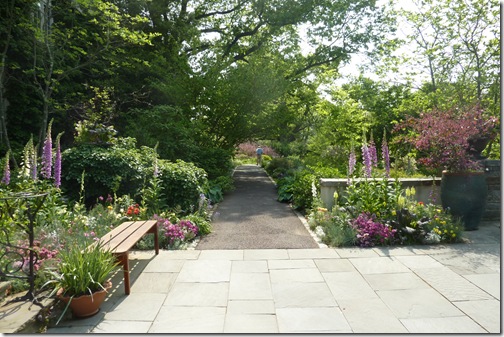 Center view of path leading to next garden area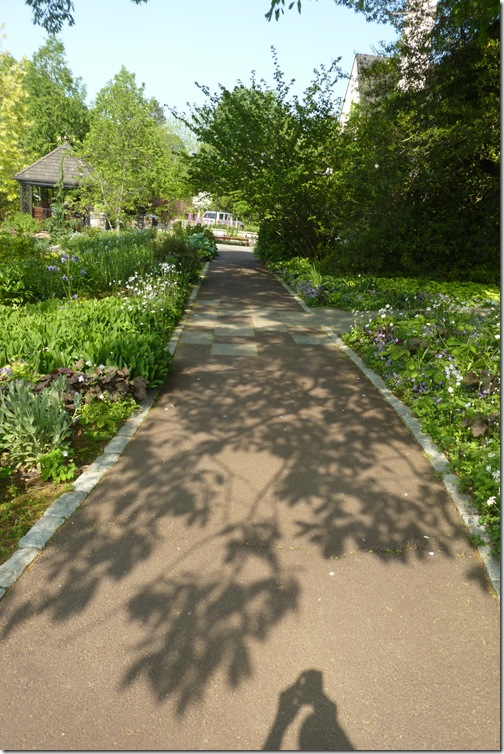 Continuation of path seen in last photo looking back towards courtyard.  This quiet walkway facilitates an easy transition from one garden area to the next.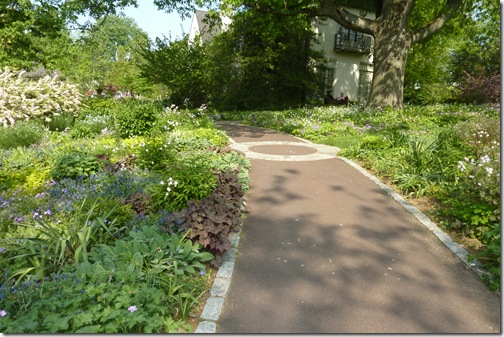 The slightly undulating path with an outstanding circular stone design which is at the intersection of another path leading from the Tea Garden and sitting garden to the Tennis Court Garden.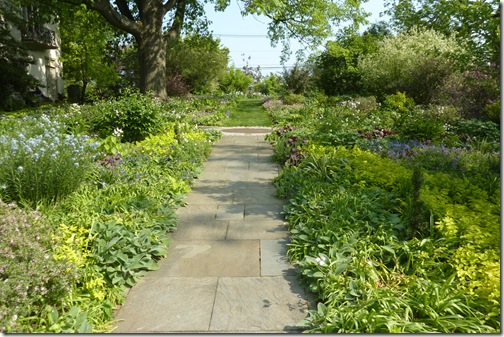 Looking back with a straight line view of grass path, circle stone medallion in the center and a stone walkway leading to the Tennis Court Garden.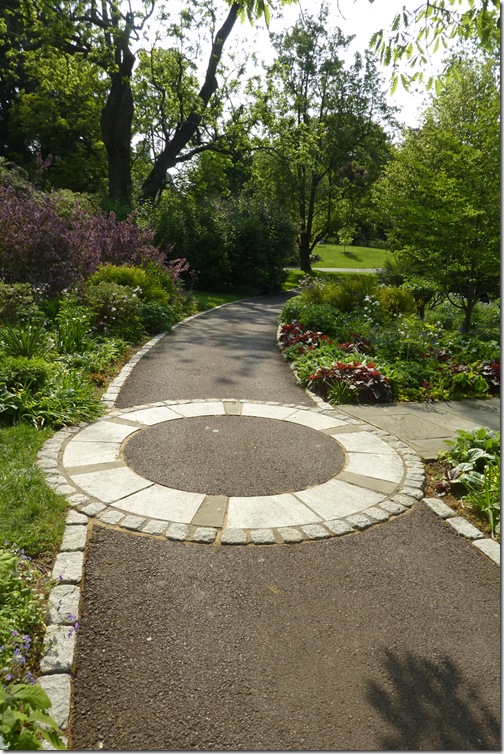 View of beautifully designed circular medallion that acts as the central meeting point of the different paths as well as a transition from one area to another.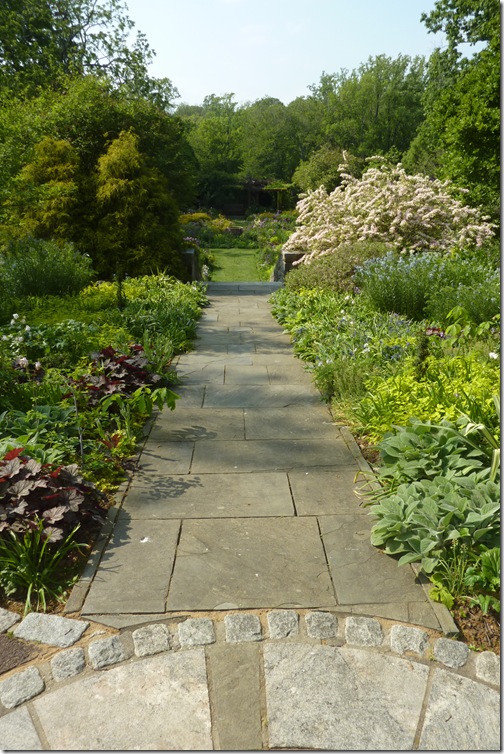 Looking from edge of medallion towards Tennis Court Garden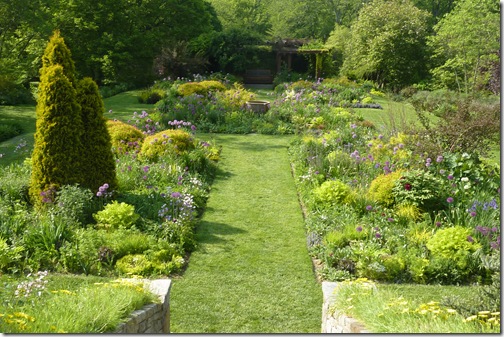 A view from stone pavers, looking down steps, and onto the grass path in the Tennis Court Garden.