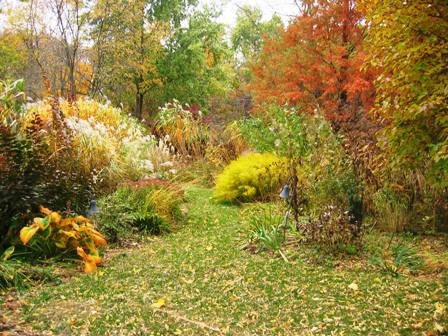 Who would have ever thought that fall would be upon us so quickly? I don't know about all of you, but my summer just sped by. For those of us living in extremely hot, dry climates, we're waiting for the first rains of the season to give some relief to our drought-ridden gardens, to bring on a second bloom, and to help extend the vegetable-growing season. For all of you gardeners in colder climates, now is the time for fall cleanup and organizing your garden: dividing plants, removing plantings that didn't work, taking photos and writing down ideas for next year.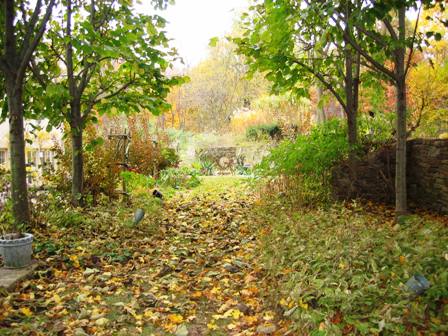 At Gardening Gone Wild, our October lineup is raring to go. This month's theme for Picture This is ABUNDANT HARVESTS, with no other than our own Saxon Holt as the judge. With a week's lead time before the contest begins, run on out to your veggie/herb gardens and begin taking photos that you'll want to enter into the contest. Saxon will share his criteria for selecting winning photographs when the contest begins on October 5th. For those of you who usually hedge about participating, as the Nike slogan says: "Just do it!"
Nan will start off this month with her Garden Bloggers' Design Workshop. Saxon, Steve and Debra continue to pen their compelling monthly columns: The Camera Always Lies, Design Lines and Garden Adventures. Adam Woodruff adds to the mix with his monthly post: GGW's Plant Pick Of The Month.
I have a three-part interview with the renowned garden designer, Piet Oudolf, which will be published mid-month. As most of you know, he's an international superstar in the gardening world, so keep your eyes out for what I think will prove to be a revealing article.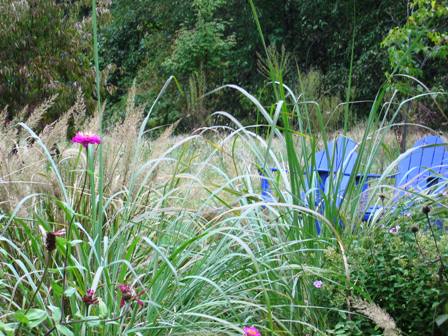 As far as what our romping crew of GGW Contributors wants to share with you this month:
Nan reminds us that the Perennial Plant Conference will be taking place on October 16th at Swarthmore College in Swarthmore, PA. It consistently offers a stimulating roster of speakers: gardening experts from throughout the world. Some of this year's speakers include Doug Tallamy, author of Bringing Nature Home; plant hunter Dave Demers; Jimmy Turner from the Dallas Arboretum and Botanical Garden; and garden designer Jacqueline van der Kloet from The Netherlands. There will also be lots of books for sale (including some of Nan's books), and author book-signings, too. For more information and the registration form, visit http://www.perennialplantconference.org/.
Debra will be giving her popular Designing with Succulents presentation to the Master Gardeners of Orange County on Saturday, October 17.
My weekly CBS Radio News Features, with new ones posted each Monday, can be heard on my website.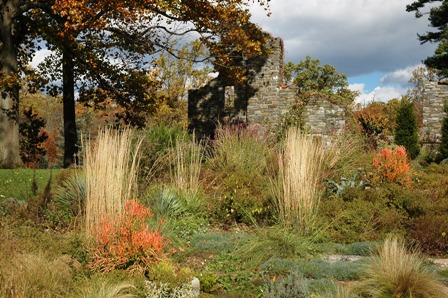 We're delighted that GGW has won the Best Landscaping Blog; Nan's personal blog, Hayefield, has won the Best Pennsylvania Blog, and Steve's personal blog, Clatter Valley, has won Best Connecticut Blog  from the 2009 Blotanical Awards.
A shout out to Susan Harris, our colleague and friend and a woman with boundless energy, who has created a new web site, Lawn Reform Coalition, which she describes as "promoting change in the American lawn. We're a loose coalition of writers and activists (including lawn-haters and lawn-improvers) pooling our knowledge of up-to-date solutions to the many problems caused by a lawn culture that demands perfection, conformity, and way too many inputs – especially water, fertilizer and pesticides: not to mention millions of acres of lawn that could be something else." Way to go Susan!
To all of you, enjoy the majesty of this magnificent season. It has become the highlight of the gardening year for a lot of keen gardeners. Remember not to deadhead those plants with seedheads and architectural interest that can add beauty not only to the fall landscape but to the winter garden as well. And take some time to stroll, sit and breathe in the refreshing autumn air, colors, textures, shapes and movement that this majestic season offers so generously.
To begin the new month with, a poem written by the great Sufi mystic and poet, Rumi:
There is no angel so sublime, He whispered,
Who can be granted for one moment
What is granted you forever.
And I hung my head, astounded.