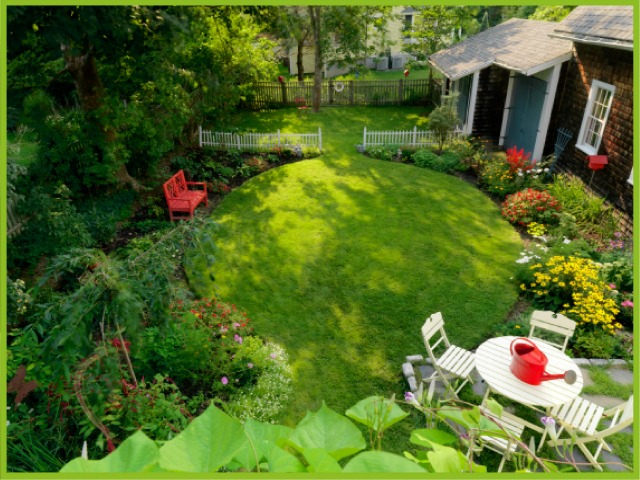 Julie Moir Messervy is a renowned and beloved garden designer, author and lecturer. She has now become the creator of an app, Home Outside, that enables any gardener to get first rate garden design help at a reasonable price. I'm delighted to have Julie as a guest contributor at GGW. Please welcome her to our community!
Wish you had an outdoor room for living or dining out under the stars?  Need guidance on where to locate a shade tree, a veggie garden or perennial borders?  Want to give your property a face-lift or some curb appeal?
No matter what your needs, Home Outside® makes it easy and fun to get expert landscape design help at a price you can afford. With the online service, Home Outside design experts stand ready to work with you, step by step, to create the home outside you've always longed for.
A family landscape
Take the example a young family in a Boston suburb who sought the help of Home Outside designers for their small backyard landscape. The couple wanted to create a space that enabled their young children to play, included lots of colorful plantings along with their small cobble terrace for outdoor eating, and allowed clients to be seen in their charming little cottage/office that sat in the backyard behind the house. The whole family filled out their Home Outside workbook; then our designers created two different designs to share, getting enough feedback to create one final conceptual design the family then approved. We continued to work with them as they selected the plantings and gave them pointers on how to prepare the beds and edge them for maximum effect. The result is amazing—a complete transformation from a bland backyard to a one-of-a-kind Home Outside design that the family loves.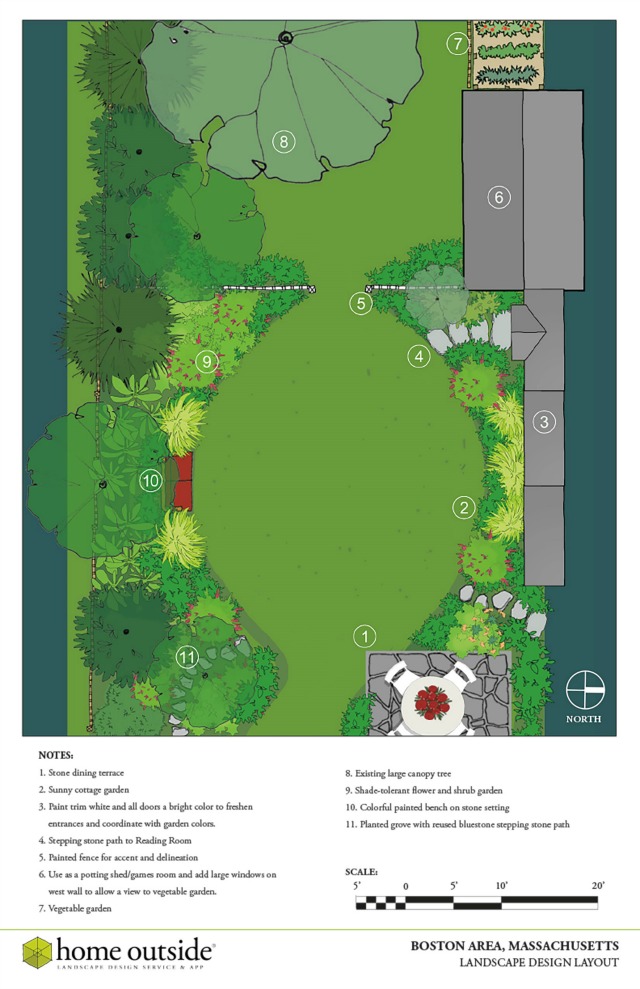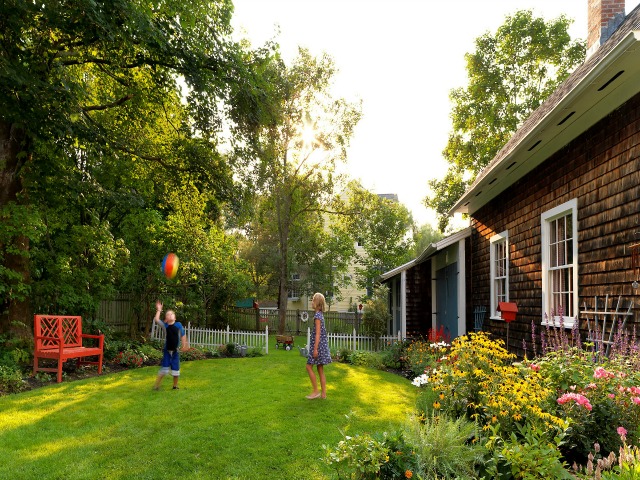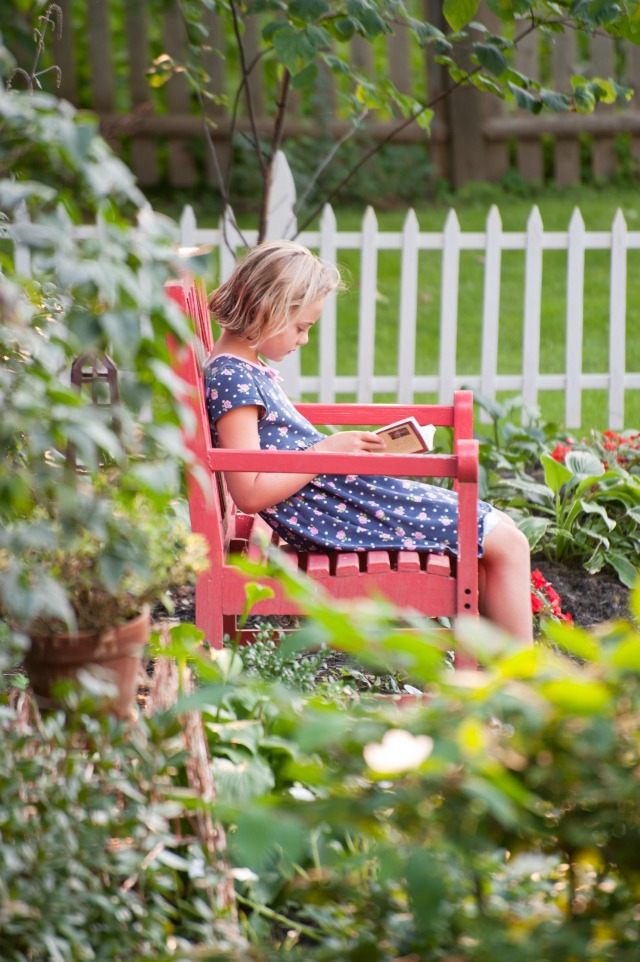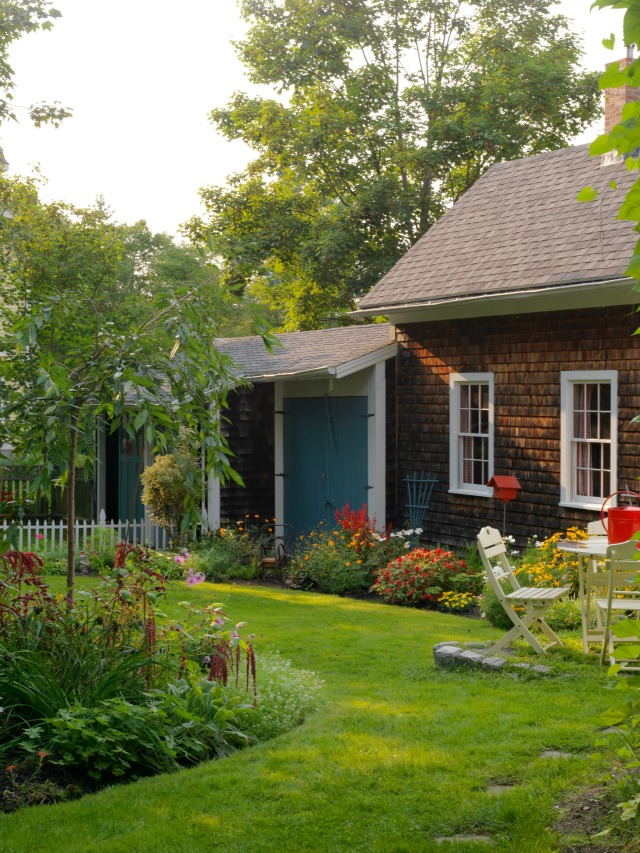 When you have a plan that complements your home and your lifestyle, you can install it in phases or all at once, secure in the knowledge that you have a design that works.
How can we create a personalized landscape design without ever setting foot on your property?
Here's how:
1. Share Your Dreams
Our easy online workbook walks you through how to submit your property information, photos, ideas, goals, style and preferences., Your designer creates a base plan, studies your workbook, and creates a draft plan and image board for your review.
2. Get the Design You Love
Based on your feedback, your designer creates a colorfully-rendered final design that suits your site, style, and needs. You also receive notes and an image board that explain the elements you'll need to build your design.
3.  Make It Happen!

Build your landscape yourself or give the design to your contractor to install.  And then enjoy the Home Outside you've created!
The Home Outside App
We believe everyone should have the tools to create beautiful landscapes.
So we created the Home Outside app—a mobile landscape design app with functions that enable landscape professionals like ourselves to create on the go and share ideas with clients, yet simple and user-friendly enough for homeowners to mock up their property and try out new ideas.
Home Outside is the only free app that offers users these features:
Mock up an entire property in plan view
Import map images or property plans as backgrounds
Select from over 700 hand-drawn elements to tap and drag into place
Sketch tools, notes, and layers
Share and edit designs back and forth between users and devices
Tap-and-drag functionality lets you mock up your entire property, not just your veggie garden, with hundreds of useful and fun elements, from trees to pools to paths to chicken coops.
Unlike garden apps that limit users to specific garden shapes and sizes, Home Outside lets you personalize your design to match your real-life yard or the landscape of your dreams. Map your property, import your property base plan background, add descriptive notes, and share your designs with friends. Design for fun, or get more precise with rulers, snap-to-grid, and sketch tools.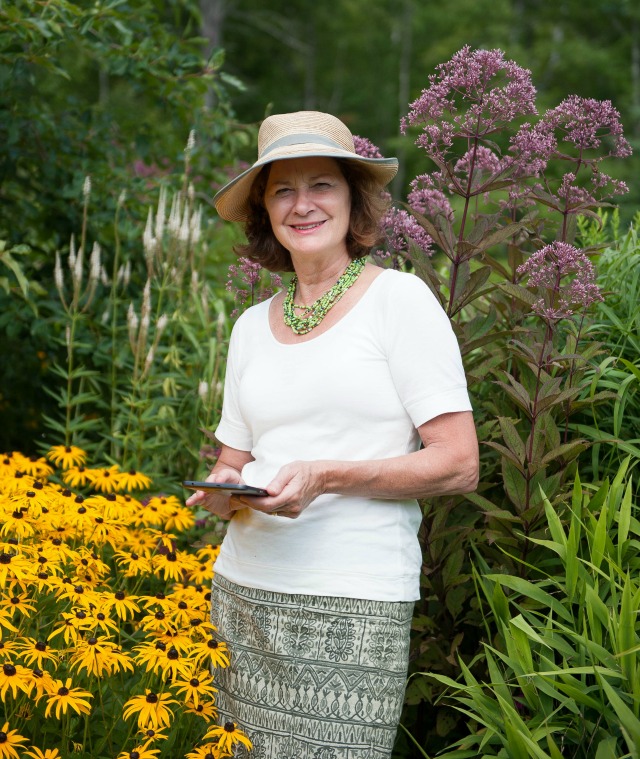 Julie Moir Messervy is the CEO of JMMDS, a landscape architecture and design firm in Saxtons River, Vt., creators of parks and residential gardens around the country. She is a distinguished lecturer and the author of eight books on landscape design. Julie has a mission to use digital technologies to bring great design to everyone. She created the Home Outside® online design service and Home Outside® landscape design app to do just that. For more information, please visit www.jmmds.com.