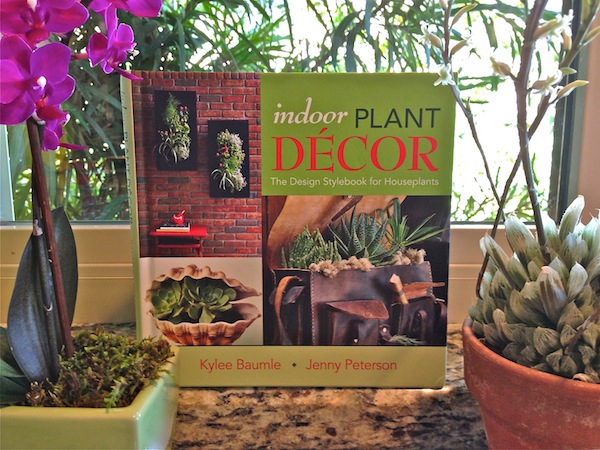 To celebrate the release of their new book Indoor Plant Decor, co-authors Jenny Peterson and Kylee Baumle are having an online celebration via GGW and several other garden blogs. GGW's door prize is a $25 gift certificate to Logee's, a mail-order source of rare and unusual plants. The photo above shows the book on my own kitchen windowsill.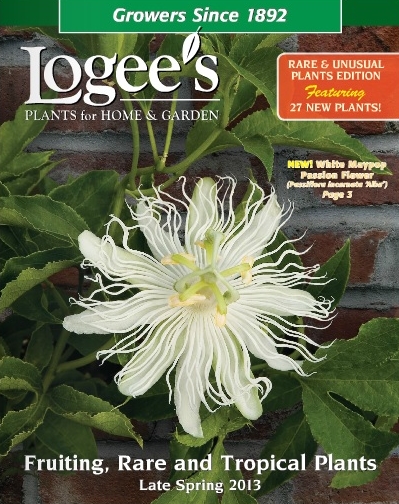 All you have to do to qualify is post a comment below that has to do with the book's topic, i.e. why you'd like to win, what indoor plant you've had the best luck growing, etc. The winner will be chosen randomly on May 12 and notified by email. Please note that Logee's ships ONLY to US addresses, so if you live elsewhere, you're not eligible.
Disclaimer: I received a copy of the book to review. I'm also friends with the authors. They're extremely nice women and highly talented garden designers. There's even a photo Kylee took in my own home on page 119, and a succulent composition by a designer I recommended, Laura Eubanks, on the back cover. So don't take my word that this is a lovely little book—a quick read with lots of inspiring photos and easy-to-accomplish ideas—take P. Allen Smith's instead: "Kylee Baumle and Jenny Peterson's passion for designing with indoor plants makes them the perfect guides to help us make new, fresh and stylish additions to every room. The brilliance of Indoor Plant Decor is its clarity in communicating their creative ideas."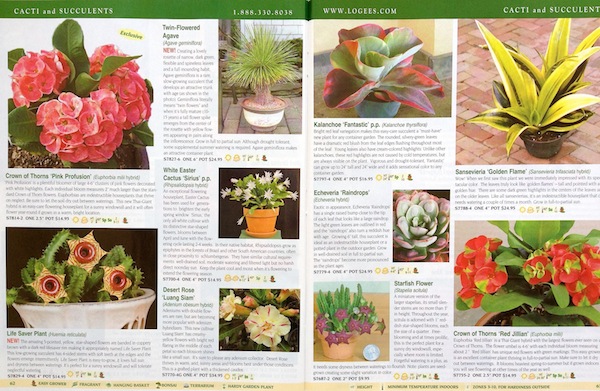 This two-page spread in the Logee's catalog shows a few of the succulents they offer. I don't have any of these, nor do any brick-and-mortar nurseries I know of. Logee's also offers numerous other kinds of plants, so the $25 gift certificate is nothing to sneeze at. Remember: Comment by May 12 in order to enter to win.
Don't you love virtual parties? Drop into these other participating blog sites in your jammies with no makeup on, to see what they have to say and to increase your odds of winning:
Steve Asbell – The Rainforest Garden
Rebecca Sweet – Gossip in the Garden
Carolyn Binder – Cowlick Cottage Farm
Shawna Coronado – The Casual Gardener
Charlotte Germane – dirt du jour
Pam Penick – Digging
Stacy Risenmay – Not Just a Housewife
Christina Salwitz – Personal Garden Coach
Erin Schanen – The Impatient Gardener
Now, go forth and comment!