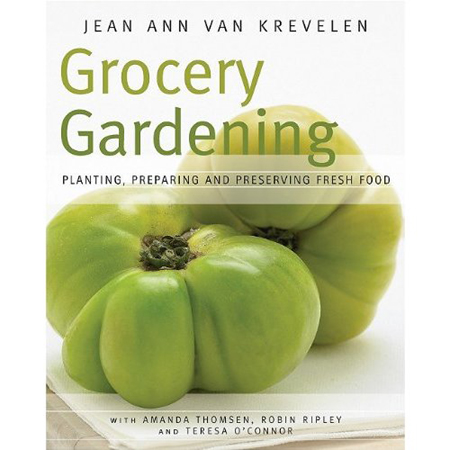 Garden books that I enjoyed this year and highly recommend as holiday gifts include two about edibles, one in my own area of specialization, one about color and design, and a regional guide I wouldn't be without.
Grocery Gardening by Jean Ann Van Krevelen with Amanda Thomsen, Robin Ripley and Teresa O'Connor (Cool Springs Press, paperback, $19.95) is as entertaining as it is informative, and worth having for the recipes alone. These will inspire the gardeners on your list to eat fresh, either from their own gardens or farmers markets. I wondered how a book with so many authors could possibly work, but it's like sitting down over coffee (or honeydew mint fizzes) with gardening pals and dishing about dirt. And if their names sound familiar, it's because they're garden bloggers.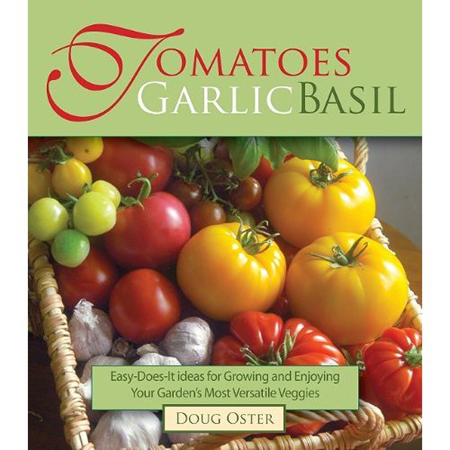 Tomatoes Garlic Basil by Doug Oster (St. Lynn's Press, $18.95). Don't tell Jean Ann and the gang, but all I grew this year, vegetably-speaking, were tomatoes, garlic and basil. Evidently, I'm not alone. Oster, a talk show gardening expert and newspaper columnist, gets asked more about those edibles than any others—which inspired him to write a book. His compendium includes organic gardening tips, horticultural tales and recipes—including a yummy one for tomato soup with basil and roasted garlic.
Also on the topic of vegetable gardening, Chris McLaughlin's new Idiot's Guide to Heirloom Vegetables is coming out next week.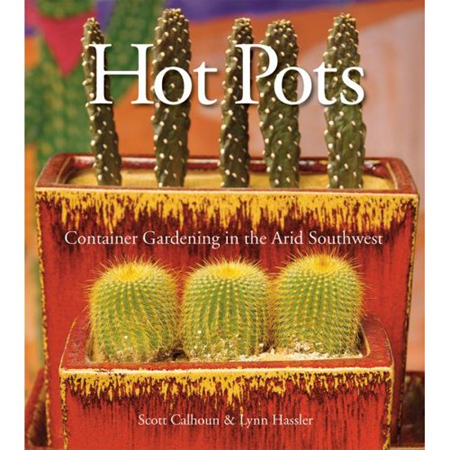 Just as Hardy Succulents by Gwen Keladis and Saxon Holt dovetails nicely with my book, Succulent Container Gardens, so does Hot Pots: Container Gardening in the Arid Southwest by Scott Calhoun and Lynn Hassler (Rio Nuevo Publishers, $19.95). Keladis' is ideal for gardeners in climates colder and wetter than Southern California's; Calhoun's, for desert dwellers. Calhoun is a professional landscape designer and award-winning writer with extensive horticultural knowledge. Hassler's photography captures his inspired designs as well as the sundrenched, occasionally quirky ambience of the desert Southwest. Both live in Tucson.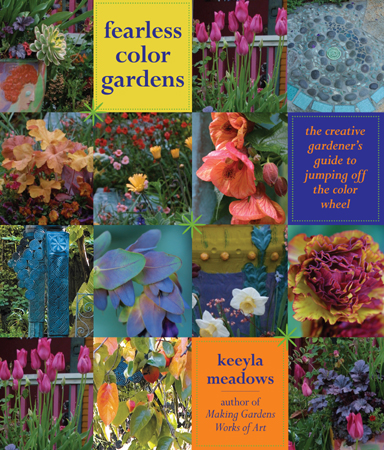 Fearless Color Gardens: The Creative Gardener's Guide to Jumping Off the Color Wheel by Keeyla Meadows (Timber Press, $27.95) is an exuberant celebration of color, with loads of inspiration on every intensely-illustrated page. Meadows is an artist whose work I first saw at this year's San Francisco Flower & Garden Show, where she created a playful, metaphorical and fearlessly colorful exhibit. Whatever type of plant or garden style you and the gardeners on your list are fondest of, I'm betting you'll enjoy it anew via the lens of Meadows' creativity.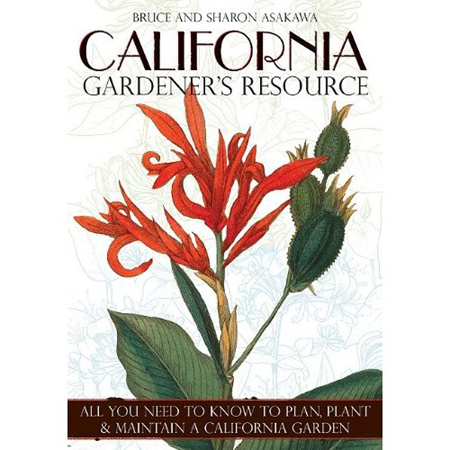 California Gardener's Resource: All You Need to Know to Plan, Plant, and Maintain a California Garden, by Bruce and Sharon Asakawa (Cool Springs Press, 19.95). When the Asakawas' earlier California Gardener's Guide was released, it caused a sensation. Both are renowned authorities, and they share their extensive knowledge with passion and humor. Two other CA garden guides that I consider essential are Pat Welsh's Guide to Southern California Gardening and the Sunset Western Garden Book.
Upcoming books I'm looking forward to include these from my publisher, Timber Press:
The Edible Front Yard by Ivette Soler
Handmade Garden Style by Lorene Edwards Forkner
Dry Shade by Graham Rice
My Balcony, My Garden by Fern Richardson
Sugarsnaps and Strawberries, by Andrea Bellamy
From Algonquin:
Wicked Bugs by Amy Stewart
From Cool Springs Press:
Gardening Up by Rebecca Sweet & Susan Morrison
Heirloom Vegetables, Herbs and Fruits–Savoring the Rich Flavor of the Past by Doreen Howard
Garden Rules by Jayme Jenkins and Billie Brownell
And a new ebook: How to Create Living Miniature Gardens by Janit Calvo 
Finally, this sounds intriguing, from St. Lynn's Press: Eat Your Roses by Denise Schreiber.