It's finally July, and time for a GBDW topic that I've been looking forward to for months: designing with bulbs. Thanks to Craig of Ellis Hollow for suggesting this month's theme. The only problem is that there are so many ways to enjoy bulbs in the garden, it's tough to know where to start! I found so many bulb photos in my archives that I decided to mostly let the plants speak for themselves. So, how do I love bulbs? Let me count the ways. There are so many gardening tips out there to help gardeners who are interested in adding bulb gardening to their pastime. Gardening businesses such as Breck could help you find the tips you need to make your garden great during the springtime – see https://www.brecks.com/blog/gardening-tips-for-zones-5-6.

I love bulbs for being among the first blooms to appear after the winter.
I love bulbs for their cheerful spring presence.
I love bulbs for their summer shapes and colors.
I love bulbs for their fall freshness.
I love bulbs for their fantastic foliage.
And I love bulbs for their awesome seedheads.
I love bulbs. How about you? It's your turn to share.
Which are your favorite bulbs for each season?
What are some of your favorite combinations that feature bulbs?
How do you use bulbs in your container plantings?
Are you trying any new bulbs this year? How are they working out for you so far?
What do you think is the most underused bulb?
Do you have trouble figuring out ways to work bulbs into your garden? Feel free to ask for ideas!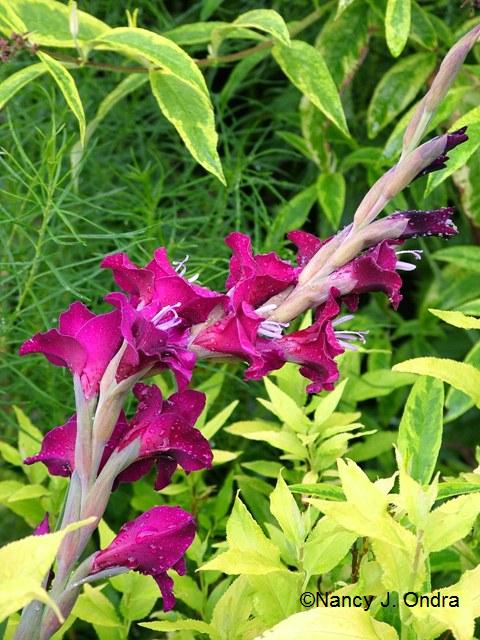 If you're new to the GGW Garden Bloggers Design Workshop, here's how it works: Write a post on anything related to designing with bulbs on your own blog and give us the link below, or simply leave a comment if you don't want to do a separate post. If you've written about the topic in the past, those links are equally welcome; it's not necessary to create a new post to participate.
I'll gather all of the links into one summary post for easy reference. It'll go up on July 29th or 30th, so if you could get your links in by the 27th, that would be great.
If you're interested in checking out previous Garden Bloggers Design Workshops, you can find them here: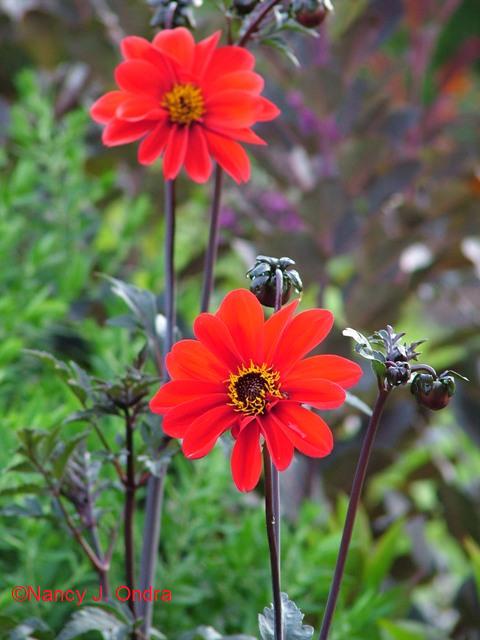 Paths and Walkways
Fences and Walls
Arbors and Pergolas
Color in the Garden
Container Plantings
Front-Yard Gardens
Stone in the Garden
Decks, Porches, and Patios
Garden Whimsy
Trellises and Screens
Water in the Garden
Sheds and Outbuildings
Incorporating Edibles
Kids in the Garden
Labeling and Record-Keeping
Pets in the Garden
Wildlife in the Garden
Water-Wise Gardening
Made for the Shade
Front Yards Revisited
Don't forget that you're all welcome to go back and add links to these older posts at any time.
And since we're entering the peak gardening season for many, this seems like a good time to mention some topics I'm thinking about for future workshops, so you can start taking pictures now: Coping with Slopes, Evening Gardens (plants and lighting), Covering the Ground (lawns and groundcovers), Designing with Shrubs, Vines and Climbers, Pocket Gardens (small-space plantings), Gardening with Grasses, and Winter Gardens. I'm thinking that we might also revisit the topic of paths and walkways this winter, because it's such a popular topic. I'd also love to do another GBDW on incorporating edibles into the landscape, if there's enough interest. I'm open to other ideas as well!