In a recent post, I wrote about the veggie window containers at Chanticleer, designed by Jonathan Wright, and how they inspired me to plant up some on my rooftop garden in Israel.
Here are 4 photos shot a few days ago of the wall boxes, wall planters and veggies, the kitchen wall, and edible plants trailing up and down the wall of the kitchen courtyard.
For plant list in The Tea Cup Garden, which includes the containers, click on here.
All photos courtesy of Jonathan Wright.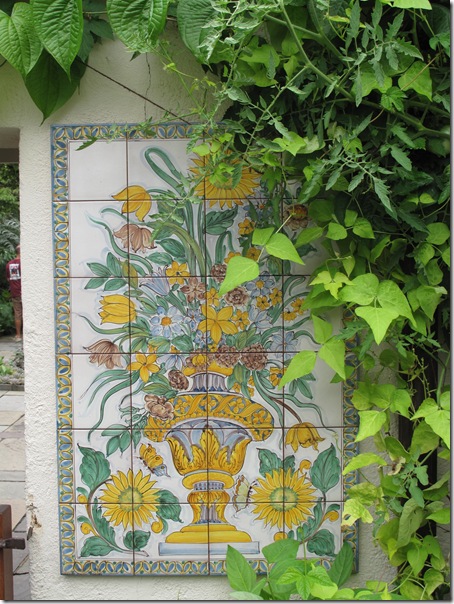 Kitchen Wall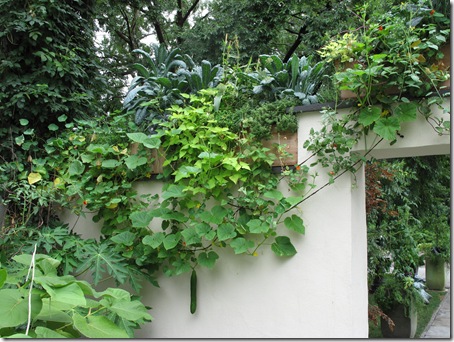 Edible plants trail down and climb up the walls of the kitchen courtyard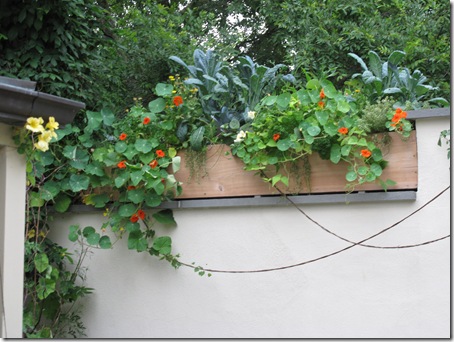 Wall Boxes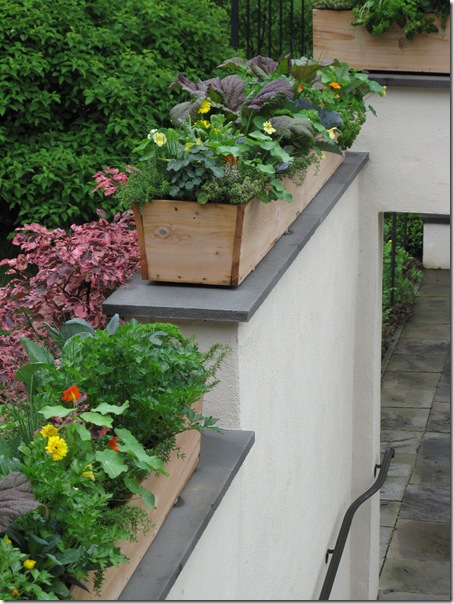 Wall Planters And Veggies