It seems that while I was 'out of the office' over the Thanksgiving holiday weekend that there was much discussion about 2 blogs that were mentioned in the USA Weekend Magazine article which I want to address.
First of all, a hardy welcome to everyone who has come to visit with us. As Nan already stated, we are happy to have you in our neck of the woods and certainly hope that you will continue to stop by GGW again and add comments and thoughts.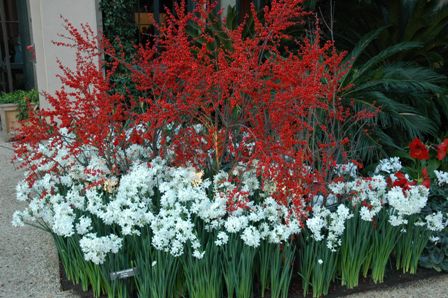 All of us at GGW are more than open for discussion on anything that has to do with gardening. As a matter of fact, we love it!
I also want to say that as the GardenSmart Contributor for USA Weekend (and the person who wrote that article), I am allotted a certain amount of words per article. If I was given more space, I would have listed at least two dozen other gardening blogs that I visit on a semi-regular basis. And I know that there are hundreds more that I don't even know about out there in cyberspace.So, I invite any of you who are bloggers to send me a post to take a 'look-see' at your blog, especially if you think it touches on subject matter that is not discussed frequently in other blogs.