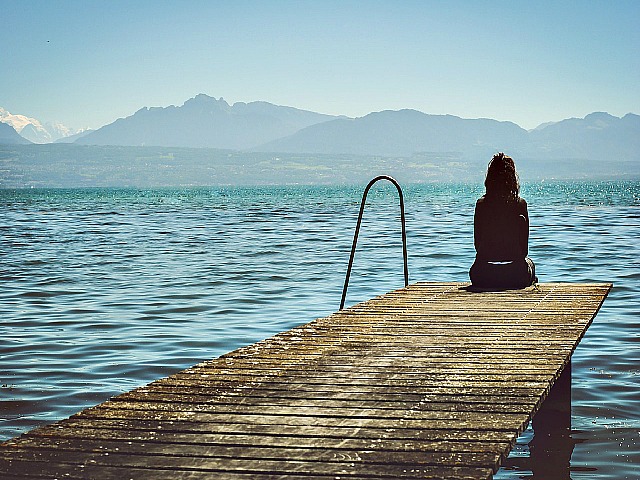 Would you love to learn how to ignite your creativity and productivity in the garden this coming season?
If so, then listen up.
Now is the time of year when we're bombarded with messages that repeatedly tell us that in order to be successful this year, we should immediately take charge, be productive, and make sweeping changes in our lives.
My response to that is hogwash!
I've always felt that the focus on making resolutions and committing to action just because the calendar says it's the New Year is ridiculous.
Our culture has done an excellent job at brainwashing us into believing that resolutions are a necessary ritual.
To the contrary.
Rather than scurrying around trying to get your spring garden plans and purchases in order, I suggest another approach.
It may feel counter-intuitive when practicing the ideas below because you've never approached your garden making this way. But if you give it a try, my hunch is that you'll be more than pleased with the results.
 10 Tips on How to Ignite Creativity and Productivity In The Garden 
1. Be Still.
I can think of nothing more rejuvenating than taking time during your day to be still. Whether it's 15 minutes of meditation in the morning, or having your cup of morning coffee or tea and gazing out at the winter landscape, just sit quietly, take some deep breaths, and let your mind be.
2. Get grounded.
This phrase may sound a bit dated but it isn't at all. You can only get grounded when you slow down—really slow down—and start thinking about what truly matters to you.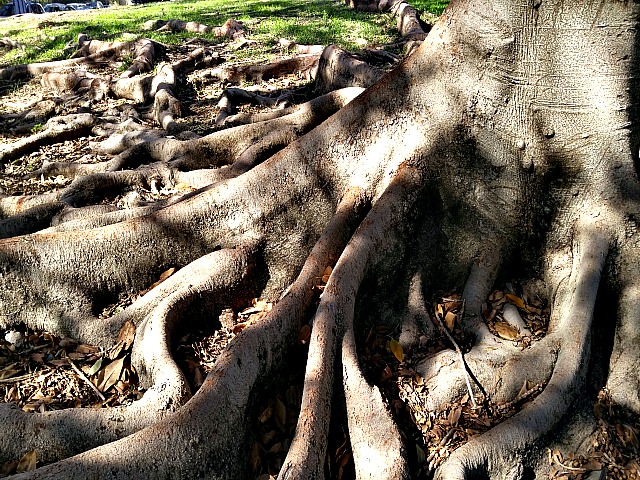 3. Dig deep and own your values.
Spending time thinking about your values and how you want to live your life will reap significant benefits. My suggestion is that you actually keep a notepad where you can jot down whatever comes to your mind over the next few weeks.
For example, some values that are important to me are: integrity, kindness, compassion, creating beauty, connection, authenticity, generosity, and consciousness.
There are no right or wrong answers with this exercise. Write down whatever comes to your mind—this list is for you and you only.
4. Link your values to your garden-making.
You may be thinking "What is Fran talking about?"
What I'm suggesting is not difficult to do. It's really quite simple.
If nature and gardening are an integral part of your life, then it makes sense to contemplate what mindsets you internalize and actions you take in the garden that represent your values.
Does your garden represent your commitment to creating beauty? If so, how?
Continue to ask questions in order to deepen your perspective on what's motivating you and what possibilities are awaiting you this spring in your garden-making that you've never considered.
For someone like me who values integrity, how would that be conveyed in my garden making? Perhaps it would be the integrity of the materials I use to create the garden; the integrity of my soil, or the integrity of the specimens I choose to plant in my garden.
5. Visit art museums.
I'm not a person who spends large blocks of time in museums. But even spending an hour, quietly perusing through one or two exhibits, is nutrition for an artist's eye and soul.
You have no idea how the colors or subject of a painting or sculpture can impact decisions you make in the garden months—or even years—from now.
Try to visit museums at least 3 or 4 times over the next couple of months.
6. Change the narrative about your garden.
We tend to spend a lot of our time thinking and feeling from a scarcity mindset; feeling that we never have enough. In the garden, that can translate into thinking " If I only had"…then my garden would be more beautiful or "I can't because…"
Try something different this year. Write down what it is that you love about your garden; it may take a few weeks to come up with a list that feels complete to you. Once you do, close your eyes, visualize what you've written down and sink into and experience whatever feelings arise.
For example, in one of my past gardens, I remember how much pleasure it gave me to sit on a periwinkle bench looking down onto my front property from a back hill in the garden.
In another garden, I loved coming out on my rooftop early morning and observing dozens of sunflowers with their smiling faces slightly bobbing in the morning breeze.
Taking on a mindset of abundance, focusing on what you're grateful for and what you love about your garden, will have a dramatic effect on your creativity in the garden.
7. Think about what you 'deeply desire' in your garden.
This is not about what you 'think you can do' this year, given your time and financial resources. Oh no!
This is about letting loose and coming up with ideas that you would want to implement if you could—with no restrictions. It doesn't have to be logical or make sense: As a matter of fact, in most cases, it won't.
In other words, you could garden on a small urban lot but dream about having a field of lavender like photos you've seen in magazines depicting the South of France. Add that idea to the list.
Once you open up the door to possibility, you'll be surprised at how it fuels other innovative ideas that you've never thought of until now.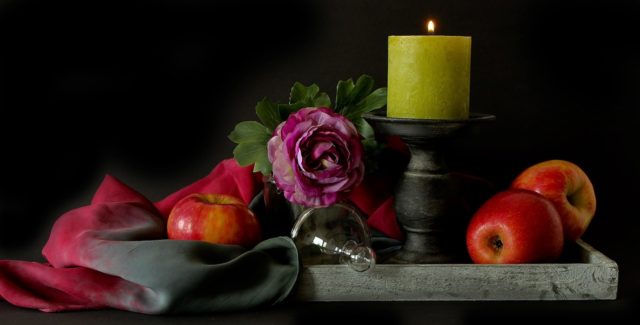 8. Practice efficiency and effectiveness.
So many of us, including me, are sloppy in our decision-making as gardeners.
A good example is seed buying. I don't know about you but when I flip through the pages of seed catalogs and see all of the incredible offerings, my "I've got to have it impulsive brain" runs wild and I imagine that all of the glorious varieties I want will make for a smashing cutting garden.
The truth is that in any given year there is only room for about 25% of the seeds I'm convinced that I need.
Over the years, I've become more restrained in making purchases. I've also learned to take a thorough inventory on what seeds from last year can be sown prior to buying any new ones.
We live with the illusion that if we could have whatever we want, with no financial restraints, then our gardens would be a stunning mirror of our creative souls
Not necessarily so. When it comes to creativity, studies have shown that limitations are beneficial. They tighten up our boundaries, organize our thoughts, and get our neural pathways opened up and get us thinking in new ways.
9. Make bite-size changes in your garden this spring—if your time or commitment challenged.
Passionate and committed gardeners can be successful at making sweeping changes to their garden in one season.
But these folks don't represent the majority of gardeners.
A lot of gardeners start off with grandiose ideas about what they plan on getting done: But after a few weeks when things don't turn out as envisioned, they become frustrated and lose interest.
Those are often the people who end up telling me that they 'can't garden' or that they have a 'black thumb'—neither of which is true.
Studies consistently show that folks who make very small changes in their life on a daily basis have a much greater degree of success than those who start off in a flurry of excitement trying to make big changes.
So, if you're a gardener limited with time and commitment, be realistic and do daily tasks in the garden  that can be broken down into 15 minute spurts. For example, you can set a timer to do 15 minutes of weeding in a garden bed and continue to weed it throughout the week, 15 minutes a day, until the job is completed.
This may not sound like a lot of time but once you start adding it up, you'll be surprised at how productive limited time spent in the garden but done on a regular basis can prove to be.
10. Commit to making well-thought out choices.
When it comes to selecting plant material and creating a garden design, I'm a big advocate of taking your time, working on a garden design plan that offers both beauty and efficiency, and being thoughtful when selecting plant material .
We have so much information at our finger tips today that not to research out plants before buying them, or checking out a design to see if it holds up under scrutiny before implementing it is negligent.
The days of walking into a garden center and buying a slew of bushes or perennials just because you love them and think they might work are over.
The ideal situation is this: You have a list of plants that you've researched,  know you want to incorporate into your garden, and then search out a source from which to buy them.
But if you happen to walk into a garden center (and who doesn't?)  and find a plant that you fall in love with, don't impulsively buy it: Rather, take a photo of it (and get all other necessary information), and then return home and envision how it will look in your landscape.
You can become spontaneous once you have the basic design and plants in place. Then play to your hearts delight with annuals, containers, seeds, and selected bulbs.
Follow these 10 tips and you'll experience your creativity and productivity in the garden sky-rocketing this spring.
Wishing you a magical, playful, and joyful 2017!
With love, xo
Fran
P.S. Your time is almost up to take advantage of the FREE 1000 Digging Deep Book and Course Giveaway. We are almost out of stock and are closing the Giveaway on January 10th (if we have any copies left). To have a copy of Digging Deep sent to you and get immediate access to my 3 part course on "How to Transform and Ordinary Life into an Extraordinary Life", click  here.
You can also find Digging Deep at Amazon, other online retailers, and at Barnes and Noble stores.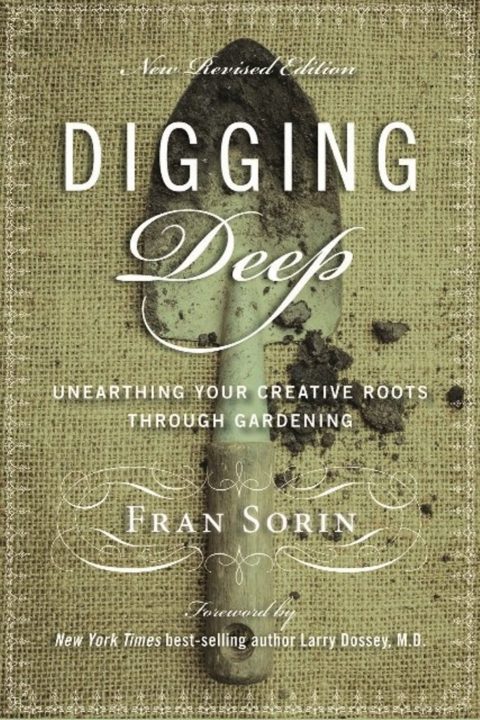 If you enjoyed this article, please share it with others. It's good to pass on information that you've found meaningful and it's good karma 🙂